Our Splendid World Heritage Site
Lake St. Lucia north to the Mozambican border is host to 460 species of birds, especially in the summer months (October to March). The lake is 80 kilometres long and 23 kms at its widest point and is one of the largest international estuaries, with five separate ecosystems. It is home to more than 800 hippopotami, 1,200 Nile crocodiles and over one hundred fish eagles.
Guided boat tours provide wonderful sightings of these and the prolific bird life. The margins of the lake are studded with mangroves in which mud skippers, fiddler crabs and mangrove whelks can be seen. The cultural and ecological treasures of the iSimangaliso Wetland Park broadly cover northern Maputaland east of the N2 highway between St. Lucia town in the south and Kosi Bay in the north on the Mozambican border.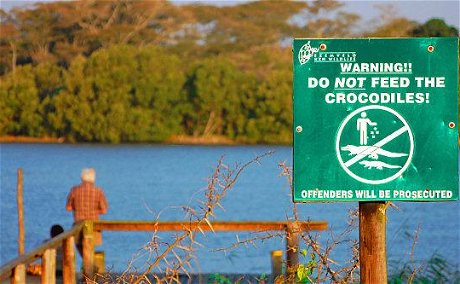 Crocodile Centre
Lake St. Lucia is home to the largest breeding population of crocodiles in South Africa and at the Crocodile Centre you will learn many aspects of the life of this ancient reptile. The Crocodile Center is one of only four permit holders that are allowed to keep the impressive Gaboon Adder in captivity. The greater St. Lucia Wetland Park has more than 109 species of reptile. There is also a curio shop and a cycad garden in which many of these plants, which have remained unchanged for 200 million years may be seen.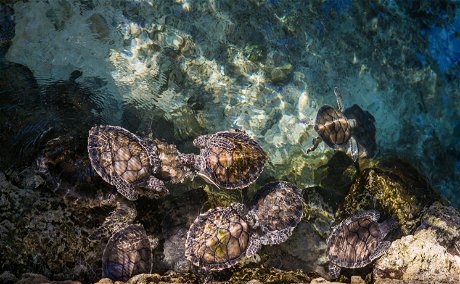 Turtle Egg Laying
Leatherback
A giant sea turtle that can weigh over 800 kgs. Females will lay approximately 1,000 eggs in a season. This is done by laying a batch of 120 eggs every 9 to 15 days. They return to the coast every 1 to 5 years.
Loggerhead
This is a smaller Sea Turtle weighing up to 138 kg. Females emerge at night in late Spring to lay about 500 eggs in batches of 100 at 15 day intervals. Most return to nest after 2 to 3 years.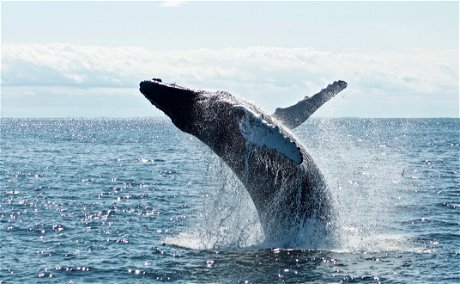 Whale Watching
May to November. Whale sightings are guaranteed. The whales pass St. Lucia on a migration route between the Antarctic and Northern Mozambique and Madagascar, where they breed. The majority of sightings are of Humpbacks, which tend to be more spectacular than the Southern Rights. South Africa is the fifth largest whale watching country in the world.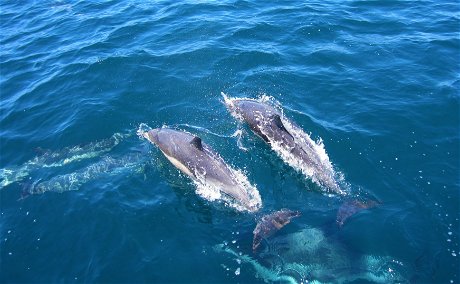 Sodwana Bay
A premier destination because of the unspoilt coral reefs. There is a large variety of fish including the coelacanth, blue marlin, whales, dolphins, sharks. It is also popular because of the variety of depths and dive sites that are available to divers. The entire area measures some 50kms and is a protected area up to 3 nautical miles out to sea. There are plenty of trails through the unspoilt dune forest where one can encounter small game and vervet and samango monkeys.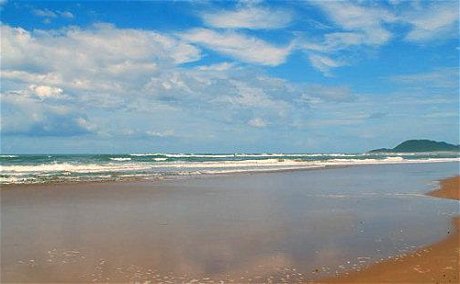 Prestine Beachs
St. Lucia has long, pristine golden beaches, lapped by the warm waters of the Agulhas current, moving slowly south from Mozambique. Between the beaches and Lake St. Lucia are some of the world's highest vegetated dunes as well as swamp and sand forest plus some of the oldest peat lands in the world, some over 45,000 years old!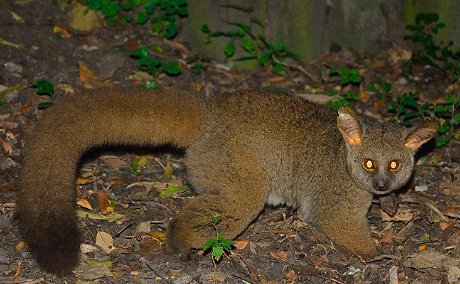 Hiking through the Dune Forest
There are many unique trails lasting from a half an hour to three hours in and around the village of St. Lucia. One of these trails winds through dune forest ending overlooking the ocean, birdlife and antelope are plentiful on these walks. Another interesting walk starts at Mission Rocks Beach, walking northworth on the beach, along uninhabited coastline for about an hour before one get to a cave with fruit bats. It is recommended that this walk be undertaken during low tide.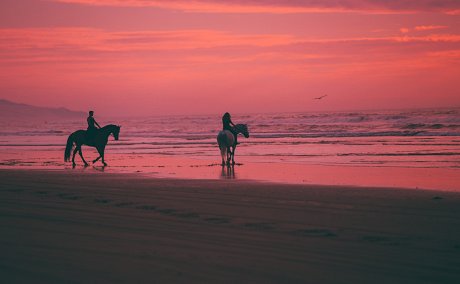 Horse Trails
For those who have never ridden before and even for "old hands" there is little more romantic than a ride along the beautiful white sand beside rolling waves. On lucky days dolphins ride the waves along side as you head up the beach. In Summer one can see the tracks of turtles who came in the previous night to nest and July to November migrating whales pass on their way to Madagascar.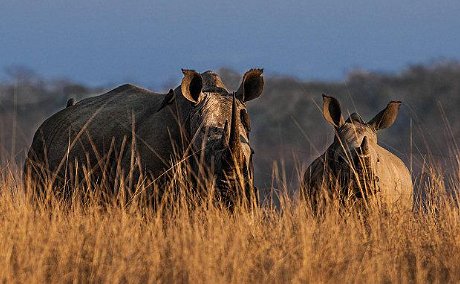 Emoyeni Trail
The Emoyeni Trail is designed to show off some of the most beautiful parts of the park. Experiences on this trail are both varied and unique. The trail has been developed as a four night, five day excursion - a trail for the serious backpacker. It begins and ends at the Mission Rocks office and its total length is approximately 65 km. Each of the four nights is spent at a different camp.