Cape Primrose (Room C - King with 3/4 Beds)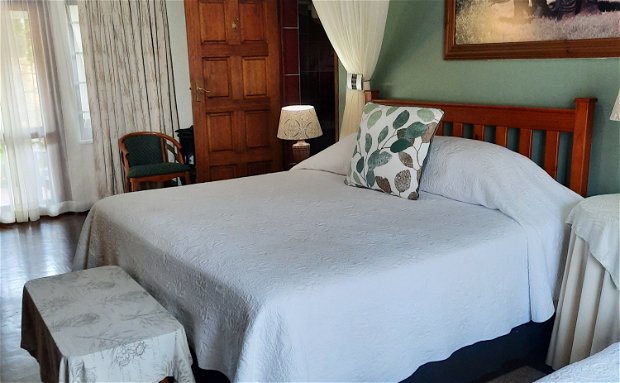 Spacious air-conditioned bedroom with an extra length king-size bed and an additional extra length three-quarter bed making it perfect for 2-3 people, The en-suite bathroom consists of a shower, bath, basin and toilet. Own private patio to relax and read.
Cape Primrose occurs along the coast from the Eastern Cape up to central KwaZulu-Natal, growing in damp soils on steep slopes in bush or forest, on mossy rocks or along river banks and gorges, mostly in shade or dappled light. The flower is pale bluish outside with lower petal marked in deep violet inside with reddish purple lines.