Tigridia (Room T King with 3/4 Beds)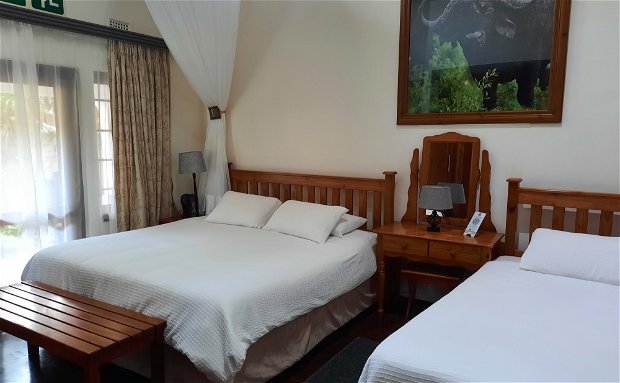 Perfect for 2 to 3 people. Spacious air conditioned bedroom with one extra length king-sized bed and one extra length three-quarter bed, both beds have mosquito nets hanging from the high ceiling, a table and wardrobe space. It has a full, en-suite bathroom, with bath, separate shower, basin and toilet. Own private patio.
Tigridia flowers resemble the Gladiola, with 3 to 6 inch flowers in colours of pink, red, white, yellow, cream, orange or scarlet. Triangular shaped petals of solid colours adorn the outer edges of the flower with a centre that has a tiger skin or seashell-like appearance.