Dietes Grandiflora (Room D - King Double)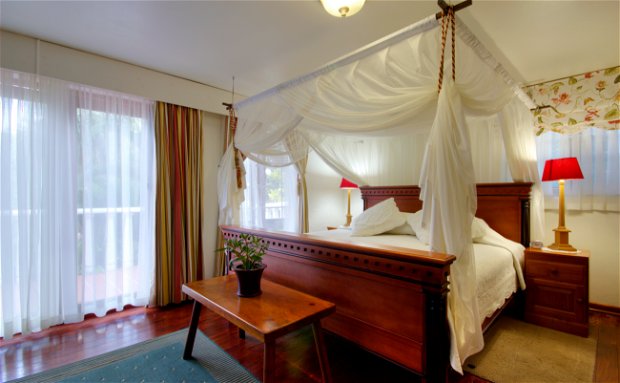 Airconditioned bedroom with extra length queen-size bed with mosquito net, table with two chairs and large wardrobes. The en-suite bathroom consists of a large shower, basin and toilet. Own outside private entrance and patio overlooking the garden. Perfect for Couples.
Dietes Grandiflora (Room D)The wild iris is a fast-growing, evergreen perennial that forms a clump of long strappy leaves. Once established, the plant flowers for many months. It bears masses of large, delicate white-orange-and-mauve flowers displayed on tall stalks.